A Day in the Life – Ellie Sluys
Ellie Sluys, Communications Manager at Saracen Fund Managers, fills us in on her typical day…
How do you start your working day?
I'm usually woken abruptly around 7am by my two little boys who are full of energy from the minute they wake up. Despite being very organised, mornings are always a little chaotic with school bags being packed, breakfast being eaten and the inevitable missing shoes/socks/books!
After dropping the kids off at around 8.30am, I then walk to work through Stockbridge and up to the West End while sipping a coffee and listening to music. Edinburgh is a beautiful city – on a sunny day, it's hard to imagine a more scenic commute.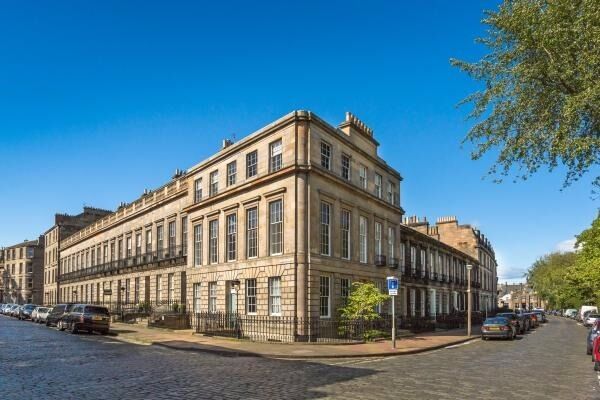 Tell us about your career so far.
Having completed several internships with the Financial Times, I began my career as a graduate working at a financial newswire before later moving into PR. I worked for various large London PR agencies which were fast paced and certainly provided a steep learning curve! I finally made the move in-house, working as a PR Manager for a branch of The Hut Group in Brighton.
After a career break to spend time with my two young sons, I joined Saracen Fund Managers in September 2017 and haven't looked back!
What does a typical day at Saracen Fund Managers look like for you?
My role is very varied and two days are rarely the same.
Depending on the week of the month, there may be fund factsheets or quarterly reports to check, edit and distribute, followed by client communications. When contacting clients and prospects, it's important to know the fund performance and understand the reasons behind it so I will usually take some time with each of the fund managers beforehand to discuss.
On a day to day basis, I will speak with our PR agency to set up interviews or draft comment for the fund managers. I will then share any coverage, blogs or other relevant updates over our social media channels. I will also converse with platforms over creating guest content for their portals and social channels as a way to reach a new audience.
Speaking with our fund administrators regularly is essential to analyse flows into and out of the funds that week and their origins.
The fund managers travel frequently so I will book meetings with current investors, then research and pitch to new business prospects in those locations.
As with many communications professionals, I have recently been wrestling with the dreaded GDPR so will be relieved when that is completed!
What skills are necessary to succeed at your job?
First and foremost, as a boutique business, it is essential to have a 'can do' approach and be happy to roll up one's sleeves and get involved. One day I might be speaking to asset managers controlling billions of pounds and another day I might be arranging flowers for the boardroom! I relish the variety and exposure to many elements of the business I get from working within a small team.
My role involves large amounts of communication so it's vital to be friendly, outgoing and personable.
Due to the varied nature of the role, it's also necessary to be extremely organised, efficient and have a willingness to learn on the job.
What is the company culture at Saracen Fund Managers?
As a boutique business, we are a tight knit bunch and unusually for our industry, we have a very flat structure. Each member of the team is encouraged to voice their opinions and join the debate – even in areas that are outside of their role. I am always welcomed sitting in on investment meetings and the CEO & fund managers listen in on marketing/PR meetings. We find this gives us alternative perspectives that we might not have otherwise considered.
The team here appreciate the importance of a strong work/life balance – we work hard during office hours and usually all leave on time to get back to our families.
What role does technology play in your day to day working life?
Technology is vital to my day to day life on a personal and professional level. Within the business, most of our communications is carried out electronically through our marketing systems, over email and on our social platforms.
Personally, my entire life is stored within my iphone!
Any favourite haunts for lunch?
 As a relatively healthy eater, I try to prepare lunches for work to keep myself on the straight and narrow, however, I am passionate about great coffee and Edinburgh has many superb coffee shops.
 Wellington, Castello, Fortitude and Cairngorm are particular favourites and are fortunately all only a small detour on my way to work!
How do you relax in the evening after a long day?
 After picking up my kids, we usually eat dinner together before they go to bed at around 7pm. After that, I will usually try to squeeze in a work out before enjoying a glass of wine and a good book. I am currently working towards a CFA qualification so have recently swapped novels for text books!
On a rare night without the kids, there are many fantastic bars and restaurants in my neighbourhood of Stockbridge with favourites being The Last Word cocktail bar, Hamilton's pub, Kenji Sushi and Nok's Kitchen.